Gin Marinated Cajun Shrimp
This recipe is so good and so spicy: Gin marinated shrimp! Seafood and gin are an excellent combination you will get addicted to after trying this recipe. If you want to, make more of the spice mix, so you have your own personal cajun spice to use whenever you want the spicy, exotic taste.
Prep Time30 mins
Cook Time6 mins
Total Time36 mins
1
First, put all the spices together and mix them in a bowl.
2
Now, slice up your yellow bell pepper.
3
Marinate your shrimps and bell pepper with the mixed spices, the gin and lime juice. Use about 1-2 tablespoons of the spice mix, or as much as you prefer. You can add some olive oil to the marinade if you want to.
I used Dresdner Gin from the brand Augustus Rex. It is a strong spirit, so you can taste it, even when the shrimp are cooked and the gin's citrus and herb notes fit in perfectly with the popular seafood.
4
Put the rest of the spice mix in an airtight container and use it whenever you cook something that should have the typical Cajun taste.
5
After refrigerating the marinated shrimps for 20 minutes, put some olive oil in a skillet and heat it up. Cook the shrimps and the bell pepper for around six minutes. Done! I served the shrimps with a freshly baked bread and some lime.
Try the original recipe here: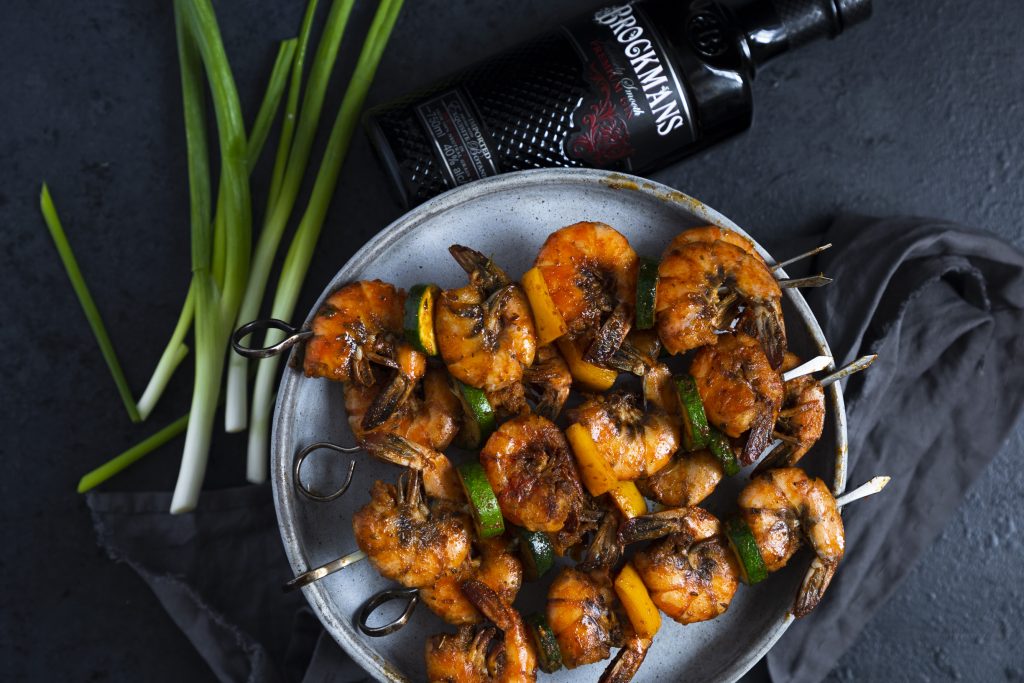 Brockmans Gin Marinated Cajun Shrimp | Brockmans Premium Gin
Our post Tales of the Cocktail celebration recipe...
All content Copyright © World Gin Club 2020
WordPress Cookie Plugin by Real Cookie Banner